Share a picture of you and your crew in safety gear for your chance to appear in the Onsite Informer.
Feel free to tell us a little bit about you and your company. What's something people might not know? Why did you start the business? How long has the business been in your family? What makes you stand out? Why do you love your job? Share something interesting with us and you could be featured in an upcoming issue of the Onsite Informer! Entries submitted may also be published in our newsletter or in other WCOWMA publications.
Submit your picture by August 31st.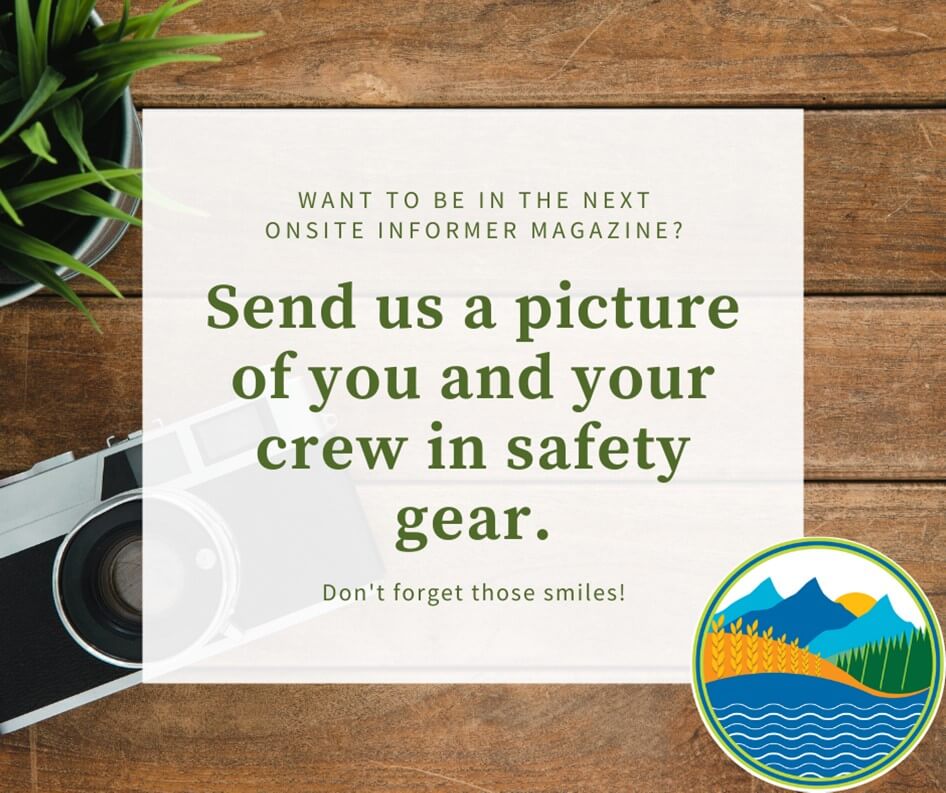 Fine Print:
Copyright – By submitting material for publication, you guarantee that you are the original copyright holder of the work in question, and you own the legal rights to use the information.
Reservation of Rights – We reserve the right to accept, reject or remove any material submitted for publication with no explanation.
Non-exclusive license for publication – By submitting materials, you grant us a non-exclusive, perpetual, royalty-free, worldwide
license to republish any material you submit to us in any format, including without limitation print and electronic format.
Due credit will be given to the author.